Brisbane House Prices Are Tipped To Rise 11.3%
By June 2021!
Will Brisbane become the investment city for Sydney and Melbourne based investors? As house price predictions in these states are predicted to fall lower than the current market, Brisbane is predicted to grow by a massive 11.3% over 3 years!
So, what is driving the predicted growth in Brisbane given that foreign investment is in decline?
According to the Queensland Government Population Projections to 2031 report, produced by the Queensland Government in 2011, the population of Queensland is predicted to double by 2056 to 9.1 million and depending on fertility of our Queensland neighbours this figure could be as high as 11.45 million.
Growth predictions are driven by Interstate and Overseas Migration as well as natural growth.
Taking a shorter view of the economic situation in Brisbane, the BIS Economics Australian Housing Outlook commissioned by QBE Insurance are predicting an 11.3% increase in Brisbane House pricing in the next 3 years to 2021.  This growth will see a narrowing in the median housing price between Sydney and Melbourne as Brisbane is predicted to increase to $615,000 by June 2021.
This is great news for Brisbane and Queensland as it provides a level of confidence in the property market for Home Buyers, First Home Buyers and Investors.
Brisbane may also benefit from the pricing pressures on the larger markets of Sydney and Melbourne which will ultimately have a greater impact on the Australian economy than the growth in Brisbane.  The outcome is likely increased competition in the lending market and the Australian economy which may see current low rates holding or under pressure for further reductions. Increased competition is likely to result in lenders offering more incentives to new clients which will create opportunities not only for new home buyers but also for existing owner occupier and investment property owners.
At Brisbane Home Loans, we offer an obligation free assessment of your existing loan and where possible will show you ways of getting a better interest rate and save money.
For new buyers, we offer products from more than 40 lenders in Australia which ensures you get the best deal specifically for you needs.  Most importantly, you benefit from our "Good Old-Fashioned Service" where you the client is always the centre of our attention.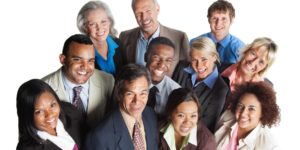 "Good Old Fashion Service" - Every Day
Why Choose Brisbane Home Loans
Brisbane Home Loans is all about good old fashioned personal service without exception.
We Find The Right Deal For You
We take the time to listen to your needs and then search the market for the best products that satisfies your needs at the lowest possible cost to you.
We continue to work for you after the deal is finished, ensuring that we asess any new offers that become available which may improve your current deal.
We give our clients access to Personal Loans, Home Loans, Investment Loans and Commercial Loans.  You always only deal with on person for all your lending services.
How We Work With Our Clients
Testimonials
Being Our First Home It Was Great Having The Knowledge of Daniel & The team at Brisbane Home
We have been working with Daniel and the team at Brisbane Home Loans for the purchase of our first home, being first home buyers it has been great having the knowledge of Daniel & the team at Brisbane Home Loans to support us. We can't thank them enough for their support and making themselves available to answer all of our questions. I'd highly recommend Brisbane Home Loans.

Christina Perry
We Saved More Than 1% On Our Existing Home Loans
We didn't realize how important it was to review our home load until we engaged with Daniel and Jordan at Brisbane Home Loans. They helped in submitting our application which resulted in a saving of over 1% in interest on our loans, plus a reduction in our on going bank fees. I would recommend this business and thank Daniel and Jordan for making the process so easy.

Sam and Nicky
It was Our First Home and We had No Idea. Thanks to The Team From Brisbane Home Loans
Daniel and the team at Brisbane Home Loans were super helpful and friendly to me as it was my first home loan and I had no idea! They answered all my questions and were very hardworking. Would definitely recommend to a friend.

Tom Harvey
They Made Buying Our First Home Easy and Fun. Thanks
The team at Brisbane Home loans have been super helpful and extremely professional to assist us with all our first home questions.
will be recommending them to everyone I know looking to buy!

Nathan Cook
Thanks for Helping me Turn my Dream into a Reality
Service was great, very informative and kept me up to date on all progress and all steps. Follow up after it was all done and dusted was also great. Took the stress out of it which was a great help for my busy life. I would totally recommend Dan and Jordan to anyone.
Thanks for helping me get my dream into a reality.

Emma Schefe
Car Loan Approved In Less Than 3 Hours – So Wrapped
I could not believe how quickly Jordan was able to organise my car loan. He was so helpfull and I am truly greatfull.

Dan Mutters
Honest, Hardworking And There When You Need Him.
Honest, hardworking, and is there when you need him. Always answered our questions in a way that we can understand, since we knew nothing about house loans!

Shonelle Wang
Nothing Was Too Hard Despite My Efforts To Make It Hard!
Dynamic, dedicated and always available – highly recommend to anyone buying a new home or looking to shop around. Nothing was too hard despite my best efforts to make it hard 🙂

Brenton Dunn
They Also Do Car Loans and Get Them Approved Quickly
I was told about Brisbane Home Loans by a friend and did not know they did car loans. They were really great, explained things really well and had the loan approved in just a few hours even though the loan was for more than $100,000. Got in my car a lot faster than I thought.

Thanks Jordan and Dan
Brisbane Home Loans Helped Us Build Our Dream Home
Daniel and the team helped us build our dream home. Really made the process very simple and got us a great deal.

Julia Pearce
Impeccable Service and A Dream To Work With
Brisbane Home Loans have been an absolute dream to work with. All the stress of buying our first home was swept away once we stepped foot in their office. They have a wealth of knowledge and have gone above and beyond to make the process as easy as possible for us. Impeccable service. Would highly recommend their team!

Chanea Ellis
Brisbane Home Loans Were Passionate About Getting Our Dream Financed
Daniel and Jordan showed us they are knowledgeable, professional, committed to the deal and passionate about getting our dream financed. We were kept informed through the whole process, we had loads of questions answered, and they went above and beyond. Infinitely grateful we were introduced to Brisbane Home Loans.

Lauren Bayliss
They Made The Process Easy And Hassle Free
Collingwood Park
"Brisbane Home Loans is marvellous. I sincerely want to thank Daniel for his hard work patience and professionalism. Right from the beginning Daniel made the whole process easy and hassle free. I am going to recommend to all of my friends. Keep it up Daniel

Thanks" Vinod
Jordan is an Absolute Professional in all Areas of his Business,
Bridgeman Downs
Jordan is an absolute professional in all areas of his business, he is reliable, hardworking, he provides an outstanding service and has always been an absolute pleasure to work with. I would not hesitate to recommend his services to anyone seeking any form of loan.

Sue
Being My First Home Loan I had No Idea. Daniel Saved Us
Brisbane
"Daniel and the team at Brisbane Home Loans were super helpful and friendly to me as it was my first home loan and I had no idea! They answered all my questions and were very hardworking. Would definitely recommend to a friend."

Tom
We Can't Recommend Brisbane Home Loans Enough!
Birkdale
"We can't recommend Brisbane Home Loans enough. From beginning to end, Dan has been very professional, friendly and polite. He kept us fully informed all throughout the process and made us feel comfortable to deal with him. Very helpful indeed!"

Ashni
Brisbane Home Loans Got Me a Better Rate Than I was Expecting
Albany Creek
"The team at Brisbane home loans have been such a good help. I told them exactly what I wanted and they made it happen. The rate they got for me was way better than what I was expecting. If you're looking for low rates and a quick and easy loan, these guys are highly recommended"

Adrian
Brisbane Home Loans are sincere when they speak of "old fashioned service"
Newmarket
Brisbane Home Loans are sincere when they speak of "old fashioned service". They were faultless and saved us a lot of money. I would highly recommend Jordan and Dan to anyone looking for any loan.

John