Pre-Approvals
If you're in the market for a new property, then it's important to be realistic about the amount of money you can afford to borrow.
Most people looking to purchase a property either for investment or personal use, will need to borrow money. Having a Pre-Approved loan is one way of ensuring your property search stays within a budget that a lender will approve.
Brisbane Home Loans, always recommends a Pre-Approval as the first step in your home buying journey to avoid unnecessary applications, and costs that cannot be recouped.
Loan Pre-Approval means that you submit a preliminary application to a lender prior to finding a property to purchase. The lender will review your application and confirm what type of loan and the maximum amount the lender will provide.
When applying for a Pre-Approved loan you will need to provide documentation, such as proof of deposit, proof of income, current monthly expenses, and any current credit commitments like personal loans or credit cards.
Irrespective of the amount the lender approves as part of the process, we always encourage clients to be prudent and borrow within their ability to service the loan.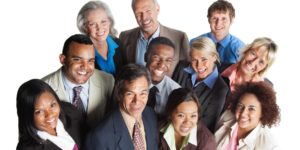 "Good Old Fashion Service" - Every Day
Why Choose Brisbane Home Loans
How We Work With Our Clients
Brisbane Home Loans is all about good old fashioned personal service without exception.
We continue to work for you after the deal is finished, ensuring that we asses any new offers that become available which may be of benefit to you. 
We take the time to listen to your needs and then search the market for the best products that satisfies your needs at the lowest possible cost to you.
We give our clients access to Home Loans, Investment Loans, Commercial Loans and Asset Loans. You will only need to deal with one person for all your financing needs.
Testimonials
Being Our First Home It Was Great Having The Knowledge of Daniel & The team at Brisbane Home
We have been working with Daniel and the team at Brisbane Home Loans for the purchase of our first home, being first home buyers it has been great having the knowledge of Daniel & the team at Brisbane Home Loans to support us. We can't thank them enough for their support and making themselves available to answer all of our questions. I'd highly recommend Brisbane Home Loans.

Christina Perry
We Saved More Than 1% On Our Existing Home Loans
We didn't realize how important it was to review our home load until we engaged with Daniel and Jordan at Brisbane Home Loans. They helped in submitting our application which resulted in a saving of over 1% in interest on our loans, plus a reduction in our on going bank fees. I would recommend this business and thank Daniel and Jordan for making the process so easy.

Sam and Nicky
It was Our First Home and We had No Idea. Thanks to The Team From Brisbane Home Loans
Daniel and the team at Brisbane Home Loans were super helpful and friendly to me as it was my first home loan and I had no idea! They answered all my questions and were very hardworking. Would definitely recommend to a friend.

Tom Harvey
They Made Buying Our First Home Easy and Fun. Thanks
The team at Brisbane Home loans have been super helpful and extremely professional to assist us with all our first home questions.
will be recommending them to everyone I know looking to buy!

Nathan Cook
Thanks for Helping me Turn my Dream into a Reality
Service was great, very informative and kept me up to date on all progress and all steps. Follow up after it was all done and dusted was also great. Took the stress out of it which was a great help for my busy life. I would totally recommend Dan and Jordan to anyone.
Thanks for helping me get my dream into a reality.

Emma Schefe
Car Loan Approved In Less Than 3 Hours – So Wrapped
I could not believe how quickly Jordan was able to organise my car loan. He was so helpfull and I am truly greatfull.

Dan Mutters