Asset and Personal Loan
The right type of Asset Financing helps business owners to invest and grow their business.  Asset financing covers all aspects of personal and business lending for assets ranging from vehicles for commercial and personal use to office fit-outs, machinery, specialised vehicles, trucks, warehousing equipment and racking, tools and more.
When it comes to asset finance, rate is not always everything.  Often the monthly repayments and ongoing fees are more relevant to the operation and cash flow of your business.
When thinking about asset finance, you should consider the implications to your current and future growth of your business.  The questions below are part of the decision process and relevant to the lending products that we will present to you as options:
What monthly repayments can I afford?
How long will I need the equipment/asset for?
What impact will this financing have on my overall tax position?
Do I want to own or lease the asset?
If you are uncertain as to what type of finance option best suits you?
Call us today for an obligation-free chat, either over the phone, or book in a time to come down to our office.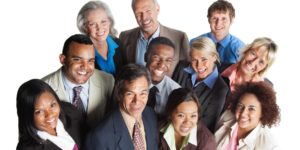 "Good Old Fashioned Service" - Every Day
Personal Loan
Personal Loans can help you purchase that boat, caravan, special holiday or just about anything that you have been dreaming about or working towards.
There are many lenders in the market that cater for this type of lending, however they are all different which is why finding the right loan to fulfil your dream can often be stressful, daunting and time consuming.
Our Finance Specialists can assist you in working through the maze of loans out there, including secured or unsecured loans available, term of the loan and associated fees.
You can get a personal loan, if you are employed, 18 years or older and can demonstrate propensity to make the repayments.
We assist our clients in finding the right loan that best meets your needs, preparing and lodging the application and follow through to approval.
Depending on the individual position, Personal Loans can be relatively quick to receive.  Once the loan is approved, money will be deposited into your bank account.
Why Choose Brisbane Home Loans
Brisbane Home Loans is all about good old fashioned personal service without exception.
We continue to work for you after the deal is finished, ensuring that we asses any new offers that become available which may be of benefit to you.
We take the time to listen to your needs and then search the market for the best products that satisfies your needs at the lowest possible cost to you.
We give our clients access to Home Loans, Investment Loans, Commercial Loans and Asset Loans. You will only need to deal with one person for all your financing needs.
How We Work With Our Clients
Testimonials
Being Our First Home It Was Great Having The Knowledge of Daniel & The team at Brisbane Home
We have been working with Daniel and the team at Brisbane Home Loans for the purchase of our first home, being first home buyers it has been great having the knowledge of Daniel & the team at Brisbane Home Loans to support us. We can't thank them enough for their support and making themselves available to answer all of our questions. I'd highly recommend Brisbane Home Loans.

Christina Perry
We Saved More Than 1% On Our Existing Home Loans
We didn't realize how important it was to review our home load until we engaged with Daniel and Jordan at Brisbane Home Loans. They helped in submitting our application which resulted in a saving of over 1% in interest on our loans, plus a reduction in our on going bank fees. I would recommend this business and thank Daniel and Jordan for making the process so easy.

Sam and Nicky
It was Our First Home and We had No Idea. Thanks to The Team From Brisbane Home Loans
Daniel and the team at Brisbane Home Loans were super helpful and friendly to me as it was my first home loan and I had no idea! They answered all my questions and were very hardworking. Would definitely recommend to a friend.

Tom Harvey
They Made Buying Our First Home Easy and Fun. Thanks
The team at Brisbane Home loans have been super helpful and extremely professional to assist us with all our first home questions.
will be recommending them to everyone I know looking to buy!

Nathan Cook
Thanks for Helping me Turn my Dream into a Reality
Service was great, very informative and kept me up to date on all progress and all steps. Follow up after it was all done and dusted was also great. Took the stress out of it which was a great help for my busy life. I would totally recommend Dan and Jordan to anyone.
Thanks for helping me get my dream into a reality.

Emma Schefe
Car Loan Approved In Less Than 3 Hours – So Wrapped
I could not believe how quickly Jordan was able to organise my car loan. He was so helpfull and I am truly greatfull.

Dan Mutters