Everything we do in our business is about ensuring our clients achieve the best possible loan solution available in a timely manner, with the least possible amount of stress and hassle.
Our relationship with our clients continues beyond the finalisation of a loan application for the entire life of the loan. We make it our business to ensure that our clients loans are monitored against any changes that may occur in the industry due to general market forces, political influences or general movement in interest rates.
Brisbane Home Loans is your finance partner, always ensuring that your home, investment, commercial and asset loans are reviewed, evaluated and where necessary take action to ensure our clients remain competitive in the market.
Brisbane Home Loans places as much importance on your money as we do on ours.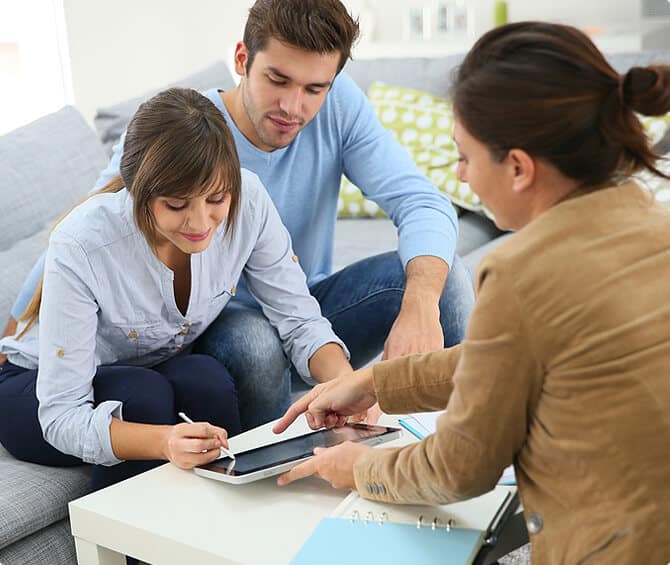 Trust and Integrity
We are completely open about our business and ensure that our clients are always aware of our reasons for selecting an offer and the relevant commissions that apply to us.
Our People
Our People are committed to client service. In addition to having the necessary expertise and access to competitive rates, they understand that the client must always come first in everything we do.
Good Old Fashioned Services
Some things should never change irrespective of how much the world progresses. Good old fashioned service is about ensuring the client is always delighted with our performance.
Availability and Accessibility
We pride ourselves in being accessible, flexible and contactable when the client needs us to be there.
Vision
We promise to work for you to ensure that your loans are constantly monitored and where necessary, action taken to ensure you always best from the best deal in the market.
Privacy and Confidentiality
We provide our clients the upmost confidentiality in all the information provided. Our systems protect the access of information for our clients.
Innovative Solutions
Personal and Business Lending continue to change, become more complex, legislated and more competitive.
Operational Excellence
Communication is key in ensuring that narrow timelines are met when it comes to getting approvals and meeting contractual deadlines.
What Does A Mortgage Broker Do
Listen and Evaluate Your Needs
Calculate How Much You Can Borrow
Compare Options Available to You in The Market
Obtain Pre-Approval For You
Create A Plan For You To Ensure Your Always Getting The Best Deal
Most Importantly We Provide This at No Cost To You
Provide You Expert Advice
Customers Testimonials
Customers Testimonials
It was Our First Home and We had No Idea. Thanks to The Team From Brisbane Home Loans
Daniel and the team at Brisbane Home Loans were super helpful and friendly to me as it was my first home loan and I had no idea! They answered all my questions and were very hardworking. Would definitely recommend to a friend.
Tom Harvey
They Made Buying Our First Home Easy and Fun. Thanks
The team at Brisbane Home loans have been super helpful and extremely professional to assist us with all our first home questions. will be recommending them to everyone I know looking to buy!
Nathan Cook
Thanks for Helping me Turn my Dream into a Reality
Service was great, very informative and kept me up to date on all progress and all steps. Follow up after it was all done and dusted was also great. Took the stress out of it which was a great help for my busy life. I would totally recommend Dan and Jordan to anyone.
Emma Schefe