Service Is Something We Take Very Seriously
Have You Ever Used This Phrase?
Whatever Happened To Good Old Fashioned Service?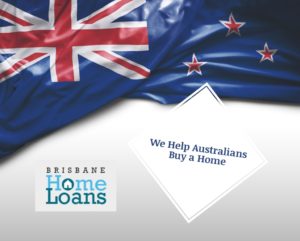 The reason why is that far too often the real concept of personal service has been lost in the quest for automation, higher profits and lower costs.
At Brisbane Home Loans, we have turned back the clock and we promise our Clients to provide "Good Old-Fashioned Service".
This is not just a slogan, it is the foundation of everything we do for our clients.
Our Finance Specialists are professionally accredited and maintains continuous professional development within the Australian Mortgage Broking industry.  

We are accredited members of the Finance Brokers Association Australia (FBAA), Outsource Financial and Credit & Investments Ombudsman (CIO).

Once we obtain pre-approval for you, you are not any obligation to take the loan. Similarly, the lender is under no obligation to lend you the money.
When we promise Good Old-Fashioned Service, this is what we mean;
1.   We will always, act in the best interest of you, our client;
2.  We promise to be professional, effective and responsive;
3.  We will make ourselves available. Our Staff is on call during the initial application process;
4.  We will do our best to ensure that your finance experience is fast, simple and straight forward;
5.  We will listen and take the time to understand your situation;
6.  We will clearly explain your options and help you choose a loan that is right for your needs;
7.  We will meet your personal goals and provide you with a recommendation in writing in our statement of mortgage advice;
8.  We will do as much of the paperwork for you as we can and submit your loan application to the lender on your behalf;
9.  We will liaise with your lender and other third parties and keep you informed every step of the way;
10.  We will present you with an option to speak to a qualified Financial Planner;
11.  We will conduct an annual home loan health check to ensure that it remains the right one for you as your circumstances change;
12.  With your permission, we will maintain ongoing contact with you to keep you up-to-date with market changes and assist you whenever necessary.