The government scheme offering cash grants to Australians for housing construction projects has been extended, but at a lower amount.
The scheme, which was set to end at the conclusion of 2020, has now been stretched to 31 March 2021. However, all contracts signed between 1 January and 31 March will have the grant amount reduced to $15,000, down from the previous $25,000.
While the property price caps for new homes built in New South Wales and Victoria have been raised, the cap remains at $750,000 for all other states and territories.
The eligibility criteria will remain the same; individuals will need to be earning less than $125,000, and couples less than $200,000, while the value of the land and build together cannot exceed $1.5 million (pre-renovation).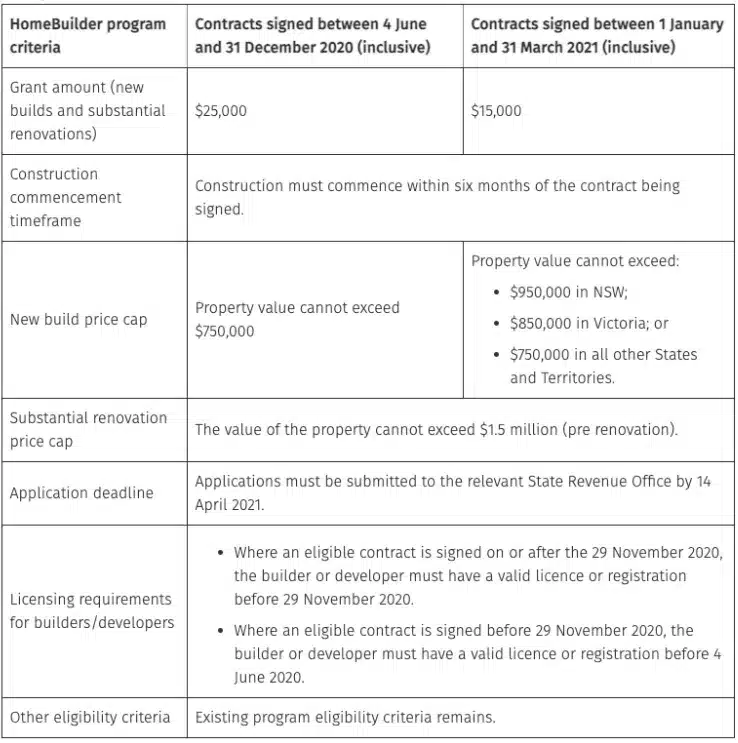 Prime Minister Scott Morrison said that the extension is set to create 15,000 more homes, in addition to the 27,000 homes the scheme is expected to support.
"We're keeping people in jobs and putting Australians' dream homes within reach. Extending HomeBuilder will mean a steady pipeline of construction activity to keep tradies on the tools," Morrison said.
Let us help you find the right lender for your home construction! Use the form below and we will be in touch as soon as possible to discuss your options.