Choosing the Best Investment Home Loan is just as important as making the decision to invest in the property market.  Every investor's personal financial situation is different as are their reasons for buying an Investment Property.  Our specialists Investment Mortgage Brokers can assist you to ensure you choose the right Investment Loan for your specific needs with the best possible Investment Property Mortgage Rate.
Before choosing your Investment Loan it is important to consider the options available.  The Best Investment Loan Interest Rate is not the only factor to consider when seeking an Investment Loan, as the nature of an Investment Loan has implications on cashflow, tax, negative gearing and serviceability.
An investment property can be financed through an Investment Loan which attracts different rates of interest, different terms and conditions and different loan terms all of which will contribute to your specific outcomes.
Options for borrowing for a Property Investment Loan include, Fixed Interest Loans, Principal and Interest Loans and Interest Only Loans.
At Brisbane Home Loans, we understand that not every investor is the same. We understand that investors use their assets to benefit them in diverse ways.
Our Finance Specialists will take the time to understand how you leverage your assets to benefit you, and what your investment goals are for those assets.
YOU'RE IN GOOD HANDS – Brisbane Home Loans is confident in our ability to find the right Investment Loan for your needs at the best possible rate in the market.
When Should I Consider An Investment Property
As a general guide, there are a couple of fundamental principles to contemplate when you consider buying an Investment Property:
Do you have enough deposit, or do you have sufficient equity in another property or your principal place of residence that can be used as a deposit; and
Can you afford the repayments.
If you have enough equity in your principal place of residence or another Investment property, you may be able to access that equity to secure an Investment Loan and purchase your investment property.
In this instance you could potentially borrow up to 100% of the purchase price.
If you do not have equity in another property or insufficient equity, you may be able to obtain an Investment Loan up to a maximum of 95% of the purchase price of your investment property.
Obviously, the higher the rate of borrowing against the value of the property, the more complexity will be associated with the lending.
YOU'RE IN GOOD HANDS – We understand the challenge of purchasing your First Home and work for you to simplify the process.
Types Of Investment Loans You Can Access
Principal and Interest investment loans essentially means that your monthly payment includes a component for the interest and a component which goes towards reducing the amount of money that has been borrowed.
The amount of funds paid to the institution each month on a Principal and Interest loan depends on the duration of the loan.
The longer the loan, the lower the repayment will be. This is because there is an assumption that the entire loan will be repaid at the completion of the term.
Interest Only loans are loans where investors only need to pay the interest associated with the loan each month and nothing of the principal.  As an example, if you take out a 5-year interest only loan for $500,000, at the end of the 5 years you would still owe $500,000 on you loan.
Most lenders offer a maximum five years interest only period.
Some investors prefer this option as it reduces the drain on their cashflow and allows them to retain cash toward purchasing new investments.
Interest Only Investment Loans generally attract a higher interest rate than the normal residential home loans.
Institutions can adjust rates as deemed necessary which is why a Mortgage Broker such as Brisbane Home Loans will work with clients ongoing to ensure that any increases are identified early.
Fixed rate loans are set at a fixed rate for a specified period – usually one to five years.
Fixed Interest Rates reflect the long-range view of the market over time.  Depending on the market conditions, at times short term fixed loans can be lower than what is available as a variable rate.  Commonly, this is not the case and fixed interest rates will be higher than a variable rate.
As a general rule the longer the term of the fixed interest period, the higher the interest rate will be.
This type of loan, provides predictability to a loan over time which an investor may need to secure additional funding for more investments.
This strategy is dependent on the investors short, medium and longer needs as well as the overall forward predictions with respect to the direction of interest rates.
Institutions charge a fee to break any loans that have a fixed term. Depending on the size of the loan and the remaining term, this fee can be considerable.
*Terms and Conditions apply for Rebate and Interest Rate Offering. Comparison Rate 4.51%. Limited time only. Terms & Conditions Apply. This offer is subject to standard lending criteria. All rates are effective 11 October 2018. Comparison is based on $150,000.00 over 25 years. This Comparison rates apply only to the given example. 
We have been working with Daniel and the team at Brisbane Home Loans for the purchase of our first home, being first home buyers it has been great having the knowledge of Daniel & the team at Brisbane Home Loans to support us. We can't thank them enough for their support and making themselves available to answer all of our questions. I'd highly recommend Brisbane Home Loans.
Christina Perry
Being Our First Home It Was Great Having The Knowledge of Daniel & The team at Brisbane Home
Finance & Mortgage Brokers You Can Trust & Rely On
Our motto is simple "Clients come first." Whether you are a first home buyer or an experienced property investor, our team of first home loan brokers in Brisbane will go out of their way to get you a deal that offers you the best rate at the lowest possible cost.
Why Clients Choose Brisbane Home Loans?
Impressive Customer Ratings
We Do All The Hard Work for You
Our Experienced Mortgage Brokers Get You Rates Lower Than What is Published by Lenders
We Work For You Not The Lender
We Can Meet You Wherever It is Convenient To You
Talk to Our Mortgage Experts & See How We Can Help You!
At Brisbane Home Loans, we guarantee 100% transparency and clear communication. From the moment you call us, we will work round the clock and ensure your home loan application is prepared, lodged and approved quickly and effortlessly. Call us at 3889 9250 and put us to the test.
We Offer More Choice to Our Clients
In this day and age of diversity and choice, why limit yourself to the options being provided by one lender?
Brisbane Home Loans has access to over 40 lenders, with more than 100 different products that could better suit your needs.
We don't just focus on one bank to resolve your Financing needs. Our approach is to shop around our panel of lenders, secure the finance you need and ensure it is the best possible deal for your specific circumstance.
Brisbane Home Loans Finance Specialist have the expertise and the proven track record to advise you on your Finance needs.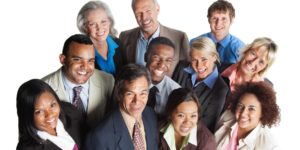 "Good Ol Fashion Service" - Every Day
Why Choose Brisbane Home Loans
Brisbane Home Loans is all about good old fashioned personal service without exception.
We Find The Right Deal For You
We take the time to listen to your needs and then search the market for the best products that satisfies your needs at the lowest possible cost to you.
We continue to work for you after the deal is finished, ensuring that we asess any new offers that become available which may improve your current deal.
We give our clients access to Personal Loans, Home Loans, Investment Loans and Commercial Loans.  You always only deal with on person for all your lending services.
How We Work With Our Clients
Testimonials
Being Our First Home It Was Great Having The Knowledge of Daniel & The team at Brisbane Home
We have been working with Daniel and the team at Brisbane Home Loans for the purchase of our first home, being first home buyers it has been great having the knowledge of Daniel & the team at Brisbane Home Loans to support us. We can't thank them enough for their support and making themselves available to answer all of our questions. I'd highly recommend Brisbane Home Loans.
Christina Perry
We Saved More Than 1% On Our Existing Home Loans
We didn't realize how important it was to review our home load until we engaged with Daniel and Jordan at Brisbane Home Loans. They helped in submitting our application which resulted in a saving of over 1% in interest on our loans, plus a reduction in our on going bank fees. I would recommend this business and thank Daniel and Jordan for making the process so easy.
Sam and Nicky
It was Our First Home and We had No Idea. Thanks to The Team From Brisbane Home Loans
Daniel and the team at Brisbane Home Loans were super helpful and friendly to me as it was my first home loan and I had no idea! They answered all my questions and were very hardworking. Would definitely recommend to a friend.
Tom Harvey
They Made Buying Our First Home Easy and Fun. Thanks
The team at Brisbane Home loans have been super helpful and extremely professional to assist us with all our first home questions.
will be recommending them to everyone I know looking to buy!
Nathan Cook
Thanks for Helping me Turn my Dream into a Reality
Service was great, very informative and kept me up to date on all progress and all steps. Follow up after it was all done and dusted was also great. Took the stress out of it which was a great help for my busy life. I would totally recommend Dan and Jordan to anyone.
Thanks for helping me get my dream into a reality.
Emma Schefe
Car Loan Approved In Less Than 3 Hours – So Wrapped
I could not believe how quickly Jordan was able to organise my car loan. He was so helpfull and I am truly greatfull.
Dan Mutters