There is a lot to think about when purchasing a home, and its common for First Home Buyers to make simple mistakes. Don't worry, you're definitely not alone!
That's why we have created this guide to run through a few of the key things to remember when thinking about taking out your first mortgage and give you a leg up on your journey towards home ownership.
1. Find a reasonably priced property and only borrow what you can afford
Buying a property is likely one of the biggest financial decisions you will make, so it is important to start your journey on the right foot. Sometimes, our eyes can be bigger than our pockets, and we set our expectations too high. When deciding on your first home, try to consider properties that you can afford, this will help you to pay off your mortgage faster and ensure you are not living above your means.
A home loan is a long-term commitment, so it is important to budget so that you are not setting yourself up for tough times in the future. Keeping on track with your budget will ensure you are able to keep up to date with your repayments and establish your financial security.
2. SAVE, SAVE, SAVE!
Your first step when purchasing is a home is making sure you have a sufficient deposit. It can be confusing to understand where to start, so are a few options for you:
Combined Income
You and your loan partner will need to add your combined income to form your household budget and provide clarity on how much money you can put away each month. When combining your income, you should consider wage or salary payments and return on share investments.
Household Expenses
Next, you and your loan partner will need to review your household expenses accrued throughout the month. This would include rent, bills, groceries, transport, entertainment, and health.
It is a good idea to use a budgeting app where you can easily access all your expenses in the one location. Apps such as MoneyBrilliant, Spendee, and Pocketbook are great for automatically keeping track of subscriptions and regular expenses, giving you greater visibility on where you can cut back, and where you can save.
3. How much deposit do you actually need?
There are many options for First Home Buyers when it comes to deposit; government incentives, stamp duty concessions and Lenders Mortgage Insurance (LMI) exist to help First Home Buyers purchase a home with than 5% deposit. Head to our blog about all the government incentives to read more about which one is right for you. But let's talk about LMI.
LMI is a one-off insurance premium which is payable to the lender. It protects them against any loss they may incur if the borrower is not able to pay their home loan. Chat to your mortgage broker about how you can get a loan with LMI, and how this could help you enter the property market sooner!
4. There is more to a home loan than the interest rate
Interest rates are undoubtedly an important feature of a home loan, but there are other aspects that you should consider.
Variable or Fixed Rate?
A variable rate can fluctuate with the market, often following the trend of the Reserve Bank of Australia's decision about the Federal Cash Rate. This means that the interest rate on your mortgage is not guaranteed and can change at any moment. However, a benefit of the variable rate is that it can come with products such as offset accounts and redraw facilities to help you make advance repayments, and access the additional repaid funds, if needed.
A fixed rate secures your interest rate for a certain period (of up to 5 years). This means that you can capitalise on a competitive interest rate and secure the rate for the fixed period. It can also assist with your monthly budgeting, as you know exactly what your repayments are during the fixed period. The downside to a fix rate, is that if rates do move lower, you may not be able to benefit from the lower rates.
Talk to your mortgage broker the benefits of a split loan, where part of your loan is fixed, and the other part is variable. This will allow you to benefit from the current competitive interest rates, whilst also gaining access to the benefits of the variable products.
Term of Your Loan
Another important aspect to consider is your loan term, as it can have a strong impact on how you end up paying your mortgage. The shorter your loan term, the higher the repayments will be, and the longer the term, the lower the repayments will be. Again, this is something to talk with your broker about, as there are a few different options, and every borrower's circumstances are different.
Repayments
In a similar respect, you can also choose how often you are paying back your loan. It is better to choose a schedule that you are most comfortable with, and that you can work into your budget. Generally, repayments can be made on a weekly, fortnightly, or monthly basis.
There are also ways you can make advanced or lump sum repayments on your mortgage; however, you must have this feature enabled within your loan, or you could incur unnecessary fees.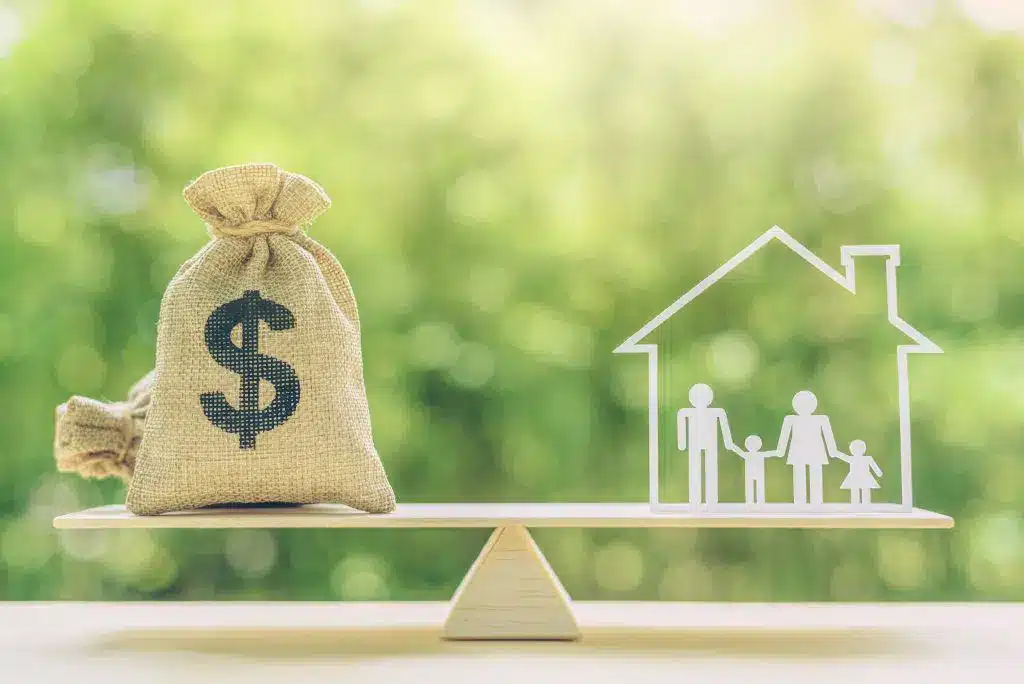 5. There are a range of costs you need to be aware of
When buying a new home there are a range of costs associated that often go overlooked. These costs include:
Stamp duty
Stamp duty is a tax on a property transaction charged by each state and territory. The amount is dependent on several factors, including the value of the property, the purpose of the property and whether it is for yourself or an investment.
As mentioned earlier, the government offers stamp duty concessions to First Home Buyers, so head to the Queensland Government website to see if you may be eligible to receive a discounted rate on your stamp duty.
Transfer fee
Transfer fees are paid when transferring ownership of the property to the buyer. Again, the fee amount can vary depending on the States & Territories requirements, so make sure to consider this when budgeting.
Mortgage Registration Fee
A mortgage registration fee is when the buyer pays to register the mortgage under their name. This is a flat fee of $195 and changes depending on States & Territories requirements.
Conveyancing Fee
Your new home is likely to be your biggest asset, and so it pays to be diligent. Having a Solicitor working with you will ensure that you are legally covered, and your contracts have no nasty surprises. In our opinion, it is worth paying that little bit extra to protect your home.
Building & Pest Inspection Fee
Budgeting for Building & Pest Inspections fees are an important step when purchasing a home. It is vital that you choose a trusted provider to inspect your new home before purchase the properties, as once the properties is yours, any issues and repairs become your responsibility.
6. A pre-approval does NOT guarantee your home
Finding your perfect home can take a while, and you may be eager to get your finances sorted, that is why you may be considering getting a pre-approval. Pre-approvals allow borrowers to get an idea of their borrowing capacity before they find a property. That way when they are ready to purchase, they know that they will be able to afford it. However, while a pre-approval does increase the chances of getting your home loan approved, it does not guarantee that you will be able to purchase your home. There are several factors that can impact this decision, including:
Changes to your personal circumstances
Changes to government regulations
A negative valuation of the property
A change in the property's condition
Consult us to see what we can do to help you get a foot into the property market sooner rather than later!