10 TIPS TO BUYING AN INVESTMENT HOME
If you're thinking about buying an Investment Property, these 10 tips will help you in your journey.
BE CLEAR ABOUT THE OBJECTIVE OF YOUR INVESTMENT
The first step is to ask yourself this question "Why am I buying an investment property?" Sure, its because you want to improve your financial position, however, how will this particular investment help you achieve your strategy of increasing wealth!
Not all investment homes are the same.  Some Investment Homes are more suited to renovations. Others are best knocked down and replaced with a new home. Some can be developed into multiple dwelling. Some offer better rental returns whilst others will improve in value either because of their location or because they will follow the market trend.
Each Investment Home presents a different opportunity and often they will also differ in the amount of time that will be required to obtain a profit.
Choosing the option best suited to you, will be influenced by your expertise, your skills and how much money you have access to.
DECIDE WHAT YOU WANT! HOUSE… UNIT… LAND…TOWNHOUSE
If you are new to investment, then consider if you want to buy a unit, townhouse, land or a house.
Each of these investment options have different factors that influence your purchase, which is why it is advantageous to identify which investment is better suited to your needs before you start actively looking for your investment.
If you decide to purchase a unit, then predominantly focus on viewing apartments so that you can compare apples with apples.
Keep in mind that units and townhouses are part of Body Corporates.
NEW VERSUS OLD
A new property or relatively new property will benefit from a higher depreciation than an older established property.  This choice will influence the financial benefit you get from your Investment Property.
The choice may also influence the financial gain that can be achieved from the investment.
If the difference between the benefits of new versus old are not clear to you, then seek advice from your accountant before jumping in.
DO YOUR RESEARCH
The more informed you are on the market, the wiser your decision. Take the time to visit open homes, do your research on individual suburbs, read good articles and find time to talk to other investors about their experiences.
Agents are a very good source of information, so take the time to ask questions at open homes and request information on different areas.
LOCATION, LOCATION ….. LOCATION
We've all heard the saying, now practice it when looking for your investment property.
Buying close to public transport is always a bonus. Access to good schools and local shopping facilities is also an advantage.
Consider the neighbouring properties and the state of the street. Consider any changes that may occur over time if your investment strategy is over 10 or more years.
BE AWARE OF THE DEAL OF A LIFETIME
Often if its hard to believe, it really is.  Whilst opportunities to find an incredible deal is always a possibility depending on the market conditions, there is a remarkable difference between a great deal and a lemon.
Whenever something seems hard to believe, then it usually is.
Always consider the scenario that you may have to sell this investment. When this time presents itself will this property sell quickly and at market value?
DON" T BECOME EMOTIONALLY ATTACHED
You should never purchase an investment property based on emotions.  Never feel as though this is the only property for you as another possibility is most likely around the corner.
Every property is different and the guidelines and principals you use to purchase a house for you to live in with your family are somewhat different to an investment property.
Emotional attachment has cost many investors considerable money especially at auctions.
SURROUND YOURSELF WITH EXPERIENCED PEOPLE
Don't wait until you purchase the property to surround yourself with the people and companies that you will need to work with.
You will require a Lawyer to handle your conveyancing. You will require a Mortgage Broker or a Lender for your loan and you will require agents to show you properties.
The sooner you establish these relationships, the more you are likely to benefit from their expertise and advice.
CHOOSE A LENDER OR A MORTGAGE BROKER EARLY
A lender will offer a choice of loans that they provide.  A Mortgage Broker will offer you a choice of loans across many lenders. For example, NAB can only offer you a choice of loans that are offered by NAB, whilst a Mortgage Broker will offer you the best loan across as many as 40 lenders.
The individual needs of each investor are not generic which is more appealing to one lender versus another. Similarly, the location and condition of your investment will be more appealing to one lender than another.  A good Mortgage Broker understands these differences and will know the best lending options for your investment loan.
A benefit of working with small Mortgage Broker is the opportunity to establish a personal relationship and achieve a higher level of service both during the transaction and post transaction.
The Finance industry is complex and rapidly changing.  Having an expert by your side that you can trust will be to your advantage.
GET PRE-APPROVED AND GAIN PURCHASING POWER
The best position of negotiation is being able to make a cash offer on a property.
Seller's ultimately want certainty, especially if they are selling in order to upgrade their home.  An unconditional cash offer is much more attractive to a seller than a contract with a bunch of conditions.
The next best position in negotiating a contract is to have your loan pre-approved.
A Mortgage Broker can lodge an application with a lender before you find the property to purchase and get you formal pre-approval for a loan up to a fixed amount.  This pre-approval gives you confidence that you will have the money to complete the purchase of your property. The pre-approval also provides confidence to the seller and the agent which results in a better negotiating position for you.
Beware of online pre-approvals which often are not worth the paper they are written on.
Speak to one of the Specialists at Brisbane Home Loans to get your pre-approval.

TIPS TO GETTING A LOAN PRE-APPROVED
If you're in the market for a new property, then it's important to be realistic about the amount of money you can afford to borrow.
Most people looking to purchase a property either for investment or personal use, will need to borrow money. Having a Pre-Approved loan is one way of ensuring your property search stays within a budget that a lender will approve.
Brisbane Home Loans, always recommends a Pre-Approval as the first step in your home buying journey to avoid unnecessary applications, and costs that cannot be recouped.
Loan Pre-Approval means that you submit a preliminary application to a lender prior to finding a property to purchase. The lender will review your application and confirm what type of loan and the maximum amount the lender will provide.
When applying for a Pre-Approved loan you will need to provide documentation, such as proof of deposit, proof of income, current monthly expenses, and any current credit commitments like personal loans or credit cards.
Irrespective of the amount the lender approves as part of the process, we always encourage clients to be prudent and borrow within their ability to service the loan.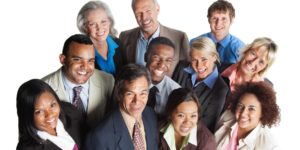 "Good Old Fashion Service" - Every Day
Why Choose Brisbane Home Loans
Brisbane Home Loans is all about good old fashioned personal service without exception.
We continue to work for you after the deal is finished, ensuring that we asses any new offers that become available which may be of benefit to you. 
We take the time to listen to your needs and then search the market for the best products that satisfies your needs at the lowest possible cost to you.
We give our clients access to Home Loans, Investment Loans, Commercial Loans and Asset Loans. You will only need to deal with one person for all your financing needs.
How We Work With Our Clients
Testimonials
Being Our First Home It Was Great Having The Knowledge of Daniel & The team at Brisbane Home
We have been working with Daniel and the team at Brisbane Home Loans for the purchase of our first home, being first home buyers it has been great having the knowledge of Daniel & the team at Brisbane Home Loans to support us. We can't thank them enough for their support and making themselves available to answer all of our questions. I'd highly recommend Brisbane Home Loans.

Christina Perry
We Saved More Than 1% On Our Existing Home Loans
We didn't realize how important it was to review our home load until we engaged with Daniel and Jordan at Brisbane Home Loans. They helped in submitting our application which resulted in a saving of over 1% in interest on our loans, plus a reduction in our on going bank fees. I would recommend this business and thank Daniel and Jordan for making the process so easy.

Sam and Nicky
It was Our First Home and We had No Idea. Thanks to The Team From Brisbane Home Loans
Daniel and the team at Brisbane Home Loans were super helpful and friendly to me as it was my first home loan and I had no idea! They answered all my questions and were very hardworking. Would definitely recommend to a friend.

Tom Harvey
They Made Buying Our First Home Easy and Fun. Thanks
The team at Brisbane Home loans have been super helpful and extremely professional to assist us with all our first home questions.
will be recommending them to everyone I know looking to buy!

Nathan Cook
Thanks for Helping me Turn my Dream into a Reality
Service was great, very informative and kept me up to date on all progress and all steps. Follow up after it was all done and dusted was also great. Took the stress out of it which was a great help for my busy life. I would totally recommend Dan and Jordan to anyone.
Thanks for helping me get my dream into a reality.

Emma Schefe
Car Loan Approved In Less Than 3 Hours – So Wrapped
I could not believe how quickly Jordan was able to organise my car loan. He was so helpfull and I am truly greatfull.

Dan Mutters