Government to Re-issue Unused FHLDS Guarantees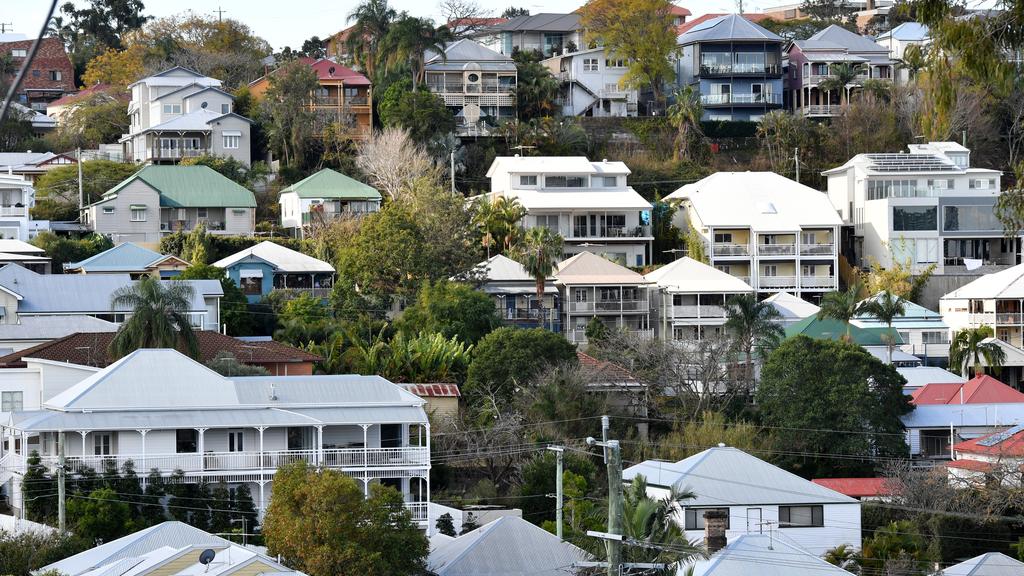 The Minister for Housing and Assistant Treasurer, Michael Sukkar, has announced that the federal government is to reissue unused First Home Loan Deposit Scheme (FHLDS) guarantees from the 2019/2020 financial year.
In February 2020, the government granted up to 15 percent of the value of the property to help first home buyers secure a loan without having to pay Lenders Mortgage Insurance (LMI), in a bid to help more borrowers enter the property market faster.
Since the commencement of the scheme a year ago, about 15,000 first home buyers have settled and moved into their property.
However, nearly 2,000 guarantees were not finalized, due to the buyers not settling on their purchase. The Morrison Government will reissue these unused guarantees in order to further support first home buyers.
"This represents a great opportunity for around 1,800 buyers to now enter the property market sooner. First home buyers will be able to apply for these guarantees from the scheme's lending panel lenders in the coming days."
More information on the reissued FHLDS guarantees will be released in the coming days.
Get in now! Fill put the form below, and we will get in touch to discuss how you can take advantage of these re-issued guarantees.
All

Asset Loans

Car Loans

Commercial Loans

First Home Buyers Loan

Home Loans

Investment Loans

Pre-Approvals

Refinance

Uncategorized
Types of Home Loans: Which One Is Right for Me?
Types of Home Loans - Which One Is Right for Me? First home buyers have a wide range of choices to make when choosing your loan.  One of the choices relates to over what time your loan will be repaid. This is influenced by a loan being principal and interest or interest only. Another choice
How Much Can I Borrow Or How Much Should I Borrow?
How Much Can I Borrow Or How Much Should I Borrow? TIP This is a question worth asking early in your First Home Buying journey as it establishes several parameters for what you want to achieve! The internet is full of borrowing capacity calculators which will give you some indication, however a more accurate and
Why Choose Brisbane Home Loans
Brisbane Home Loans is all about good old fashioned personal service without exception.
We Find The Right Deal For You
We take the time to listen to your needs and then search the market for the best products that satisfies your needs at the lowest possible cost to you.
We continue to work for you after the deal is finished, ensuring that we asess any new offers that become available which may improve your current deal.
We give our clients access to Personal Loans, Home Loans, Investment Loans and Commercial Loans.  You always only deal with on person for all your lending services.
How We Work With Our Clients
Testimonials
Being Our First Home It Was Great Having The Knowledge of Daniel & The team at Brisbane Home
We have been working with Daniel and the team at Brisbane Home Loans for the purchase of our first home, being first home buyers it has been great having the knowledge of Daniel & the team at Brisbane Home Loans to support us. We can't thank them enough for their support and making themselves available to answer all of our questions. I'd highly recommend Brisbane Home Loans.

Christina Perry
We Saved More Than 1% On Our Existing Home Loans
We didn't realize how important it was to review our home load until we engaged with Daniel and Jordan at Brisbane Home Loans. They helped in submitting our application which resulted in a saving of over 1% in interest on our loans, plus a reduction in our on going bank fees. I would recommend this business and thank Daniel and Jordan for making the process so easy.

Sam and Nicky
It was Our First Home and We had No Idea. Thanks to The Team From Brisbane Home Loans
Daniel and the team at Brisbane Home Loans were super helpful and friendly to me as it was my first home loan and I had no idea! They answered all my questions and were very hardworking. Would definitely recommend to a friend.

Tom Harvey
They Made Buying Our First Home Easy and Fun. Thanks
The team at Brisbane Home loans have been super helpful and extremely professional to assist us with all our first home questions.
will be recommending them to everyone I know looking to buy!

Nathan Cook
Thanks for Helping me Turn my Dream into a Reality
Service was great, very informative and kept me up to date on all progress and all steps. Follow up after it was all done and dusted was also great. Took the stress out of it which was a great help for my busy life. I would totally recommend Dan and Jordan to anyone.
Thanks for helping me get my dream into a reality.

Emma Schefe
Car Loan Approved In Less Than 3 Hours – So Wrapped
I could not believe how quickly Jordan was able to organise my car loan. He was so helpfull and I am truly greatfull.

Dan Mutters