The New Home Ownership Scheme and How It Helps You
The upcoming federal government budget will see three new measures aimed at targeting home ownership, this time its not just for the First Home Buyers.
The Treasury has revealed that it will be expanding two of its existing schemes to help Australians purchase residential properties, as well as launch a new measure aimed at helping more single parents purchase family homes.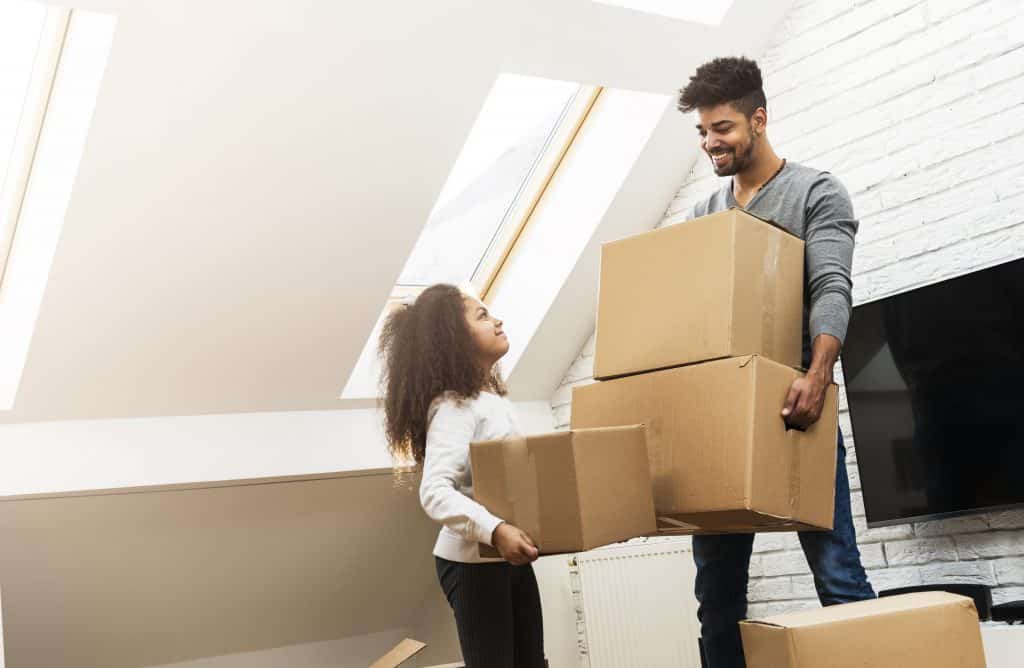 The New Family Home Guarantee
This new guarantee is a measure to help single parents purchase a property.
Starting on 1 July 2021, the Family Home Guarantee will support divorced or separated parents with dependent children by enabling them to purchase a home sooner. While the government will guarantee up to 18 per cent of the purchase price, you can put down as little as 2% for your home, and not have to pay Lenders Mortgage Insurance (LMI).
To qualify for the scheme, applicants must be an Australian Citizen, over the age of 18, and have a gross income of less than $125,000 per year. There will be 10,000 guarantees over four years available to single parents with dependents. There has been no confirmation on property price caps, but these are expected to be released in the near future.
The FHLDS (New Homes) scheme will be expanded for a second year, offering an additional 10,000 places.
The scheme, which was launched last year, helps First Home Buyers purchase a newly built home, or build a new home themselves, for a deposit as little as 5%, whilst also not having to pay any LMI. Read our blog to learn more on this great scheme.
First Home Super Saver Scheme
The First Home Super Saver Scheme assists buyers in saving for their first home by allowing you to make voluntary super contributions and withdraw those funds to help make up the deposit for the purchase.
The Treasury has made the decision to increase the maximum amount of voluntary contributions that can be released from $30,000 to $50,000.
"Supporting more Australians to own their home"
The government also announced that it would provide $124.7 million in funding to enable the states and territories to meet their social and community housing responsibilities under the 2011 Fair Work decision on Social and Community Services.
In a joint release, Treasurer Josh Frydenberg, Assistant Treasurer Michael Sukkar, Minister for Families and Social Services Anne Ruston, and Minister for Superannuation, Financial Services and the Digital Economy Jane Hume said the measures would "help more Australians own their home sooner".
"The government understands the importance of owning your own home and the significant economic and social benefits home ownership provides.
"Supporting more Australians to own their own home is part of the government's economic plan to secure Australia's recovery," they said.
So far, the government initiatives for homeowners, such as HomeBuilder and FHLDS, has helped more than 120,000 Australians and contributed more than $30 billion in residential construction.
To see how we can assist you in securing your spot for one of these schemes, fill out the form below and we will be in touch within 2 hours to talk with you further.
Why Choose Brisbane Home Loans
Brisbane Home Loans is all about good old fashioned personal service without exception.
We Find The Right Deal For You
We take the time to listen to your needs and then search the market for the best products that satisfies your needs at the lowest possible cost to you.
We continue to work for you after the deal is finished, ensuring that we asess any new offers that become available which may improve your current deal.
We give our clients access to Personal Loans, Home Loans, Investment Loans and Commercial Loans.  You always only deal with on person for all your lending services.
How We Work With Our Clients
Testimonials
Being Our First Home It Was Great Having The Knowledge of Daniel & The team at Brisbane Home
We have been working with Daniel and the team at Brisbane Home Loans for the purchase of our first home, being first home buyers it has been great having the knowledge of Daniel & the team at Brisbane Home Loans to support us. We can't thank them enough for their support and making themselves available to answer all of our questions. I'd highly recommend Brisbane Home Loans.

Christina Perry
We Saved More Than 1% On Our Existing Home Loans
We didn't realize how important it was to review our home load until we engaged with Daniel and Jordan at Brisbane Home Loans. They helped in submitting our application which resulted in a saving of over 1% in interest on our loans, plus a reduction in our on going bank fees. I would recommend this business and thank Daniel and Jordan for making the process so easy.

Sam and Nicky
It was Our First Home and We had No Idea. Thanks to The Team From Brisbane Home Loans
Daniel and the team at Brisbane Home Loans were super helpful and friendly to me as it was my first home loan and I had no idea! They answered all my questions and were very hardworking. Would definitely recommend to a friend.

Tom Harvey
They Made Buying Our First Home Easy and Fun. Thanks
The team at Brisbane Home loans have been super helpful and extremely professional to assist us with all our first home questions.
will be recommending them to everyone I know looking to buy!

Nathan Cook
Thanks for Helping me Turn my Dream into a Reality
Service was great, very informative and kept me up to date on all progress and all steps. Follow up after it was all done and dusted was also great. Took the stress out of it which was a great help for my busy life. I would totally recommend Dan and Jordan to anyone.
Thanks for helping me get my dream into a reality.

Emma Schefe
Car Loan Approved In Less Than 3 Hours – So Wrapped
I could not believe how quickly Jordan was able to organise my car loan. He was so helpfull and I am truly greatfull.

Dan Mutters