How to Improve Your Credit Score
Having a deposit may not be enough to get you a loan if your credit history is not good!
Lenders are ready to scrutinise your purchasing behaviour before approving a personal loan. Be ready to show your future lender 6 to 12 months of bank statements that will scrutinised from every possible angle.
Unfortunately, when it comes to credit rating, your word is just not enough for your lender. It is your responsibility to establish a perfect credit score before lodging your application.
Before you start to panic, if your expenditure in the past has not been ideal, there is time to introduce some disciplines into your day-to-day life that will prepare you for that loan application!
Your credit history reflects not only how you spend your money, but also how you approach other loan repayments, credit cards and timely payment of bills.
There are three major companies in Australia that produce credit scores, Equifax, TransUnion and Experian.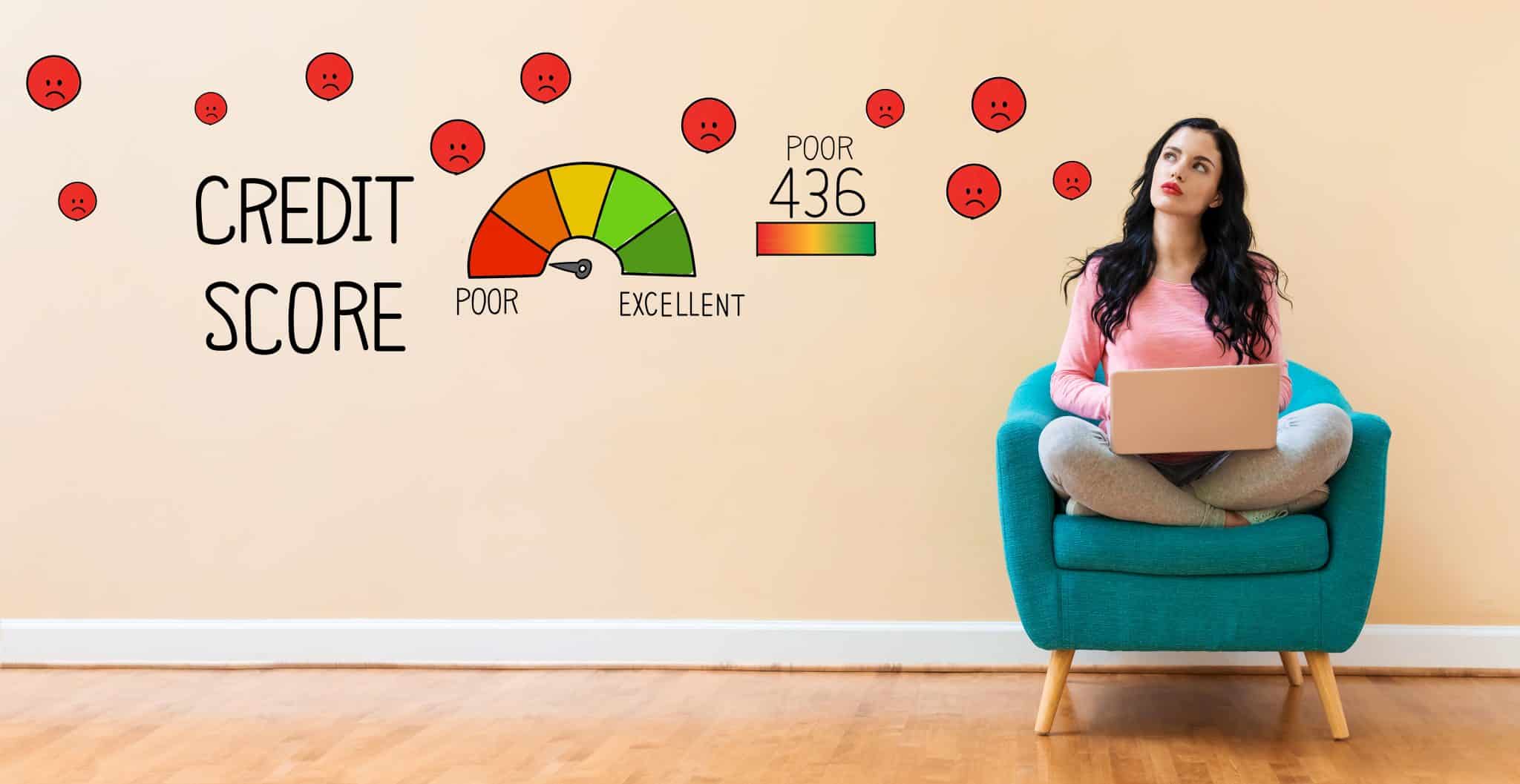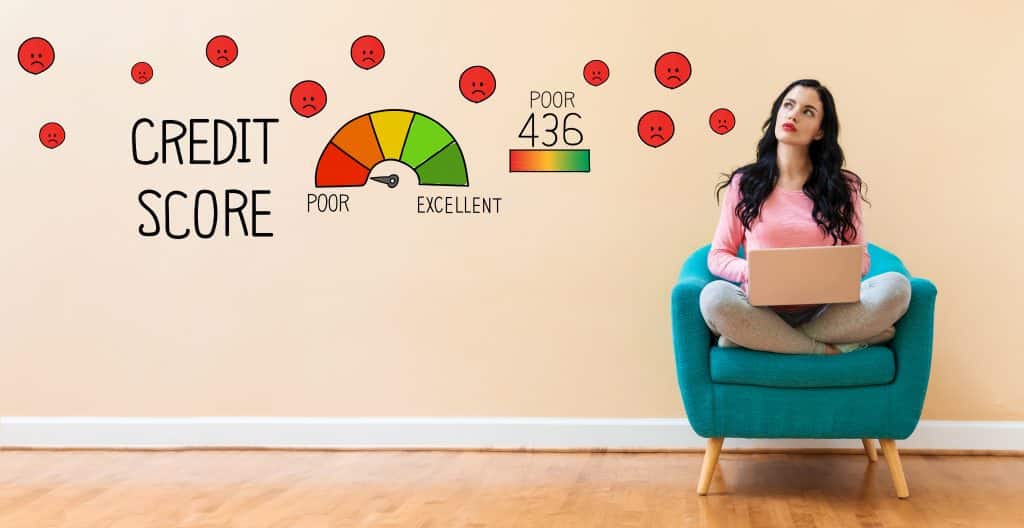 How is The Credit Score Calculated?
The main factors involved in calculating a credit score are:
The number of accounts you have
The types of accounts you have
Your used credit vs. your available credit
The length of your credit history
Your payment history
How Can I Improve My Credit Score?
You can request a copy of your credit report score once every 12 months. Where you have been refused credit, you can request the report more often.
Check your credit report carefully to ensure it is correct.  It is not unusual to find errors or dated information with respect to a debt that may have been rectified.  If you identify any errors, it is advisable to try and have them rectified. Generally, you will need to go back to the source of the information to get it rectified. For example, if a lender has dated information against your record, you will need to contact the lender to get it rectified.
Paying your bills on time is critical to your credit rating.  An unpaid bill can appear on your credit report and have detrimental effects on your credit score. If you identify any unpaid bills, get it resolved quickly. Unfortunately, this will not remove the record from the report, but it will show as paid.
Once your historical credit report is accurate, you need to consider your financial behaviour with an objective of being ready for your first home loan.
Utilizing a credit card for your expenditure is a good practice as all transactions are easily tracked and you can use numerous budgeting Apps to keep track that you are on budget.
Your ability to show a higher propensity to save than what is considered average will certainly speak will to your lender and help your application.
Planning for your first home loan is by far a better approach than stumbling along.
All

First Home Buyers Loan

Home Loans

Investment Loans
Do Home Loans Require Lenders Mortgage Insurance (LMI)?
Do Home Loans Require Lenders Mortgage Insurance (LMI)? A common mistake made by borrowers is that Lenders Mortgage Insurance is a policy that you pay for to protect yourself, in the advent that you can no longer make your home loan repayments. If this is your understanding, then you've been misled! So, what is Lenders
11.3% Increase Forecast for Brisbane Houses
Brisbane House Prices Are Tipped To Rise 11.3% Will Brisbane become the investment city for Sydney and Melbourne based investors? As house price predictions in these states are predicted to fall lower than the current market, Brisbane is predicted to grow by a massive 11.3% over 3 years! So, what is driving the predicted growth
Why Choose Brisbane Home Loans
Brisbane Home Loans is all about good old fashioned personal service without exception.
We Find The Right Deal For You
We take the time to listen to your needs and then search the market for the best products that satisfies your needs at the lowest possible cost to you.
We continue to work for you after the deal is finished, ensuring that we asess any new offers that become available which may improve your current deal.
We give our clients access to Personal Loans, Home Loans, Investment Loans and Commercial Loans.  You always only deal with on person for all your lending services.
How We Work With Our Clients
Testimonials
Being Our First Home It Was Great Having The Knowledge of Daniel & The team at Brisbane Home
We have been working with Daniel and the team at Brisbane Home Loans for the purchase of our first home, being first home buyers it has been great having the knowledge of Daniel & the team at Brisbane Home Loans to support us. We can't thank them enough for their support and making themselves available to answer all of our questions. I'd highly recommend Brisbane Home Loans.

Christina Perry
We Saved More Than 1% On Our Existing Home Loans
We didn't realize how important it was to review our home load until we engaged with Daniel and Jordan at Brisbane Home Loans. They helped in submitting our application which resulted in a saving of over 1% in interest on our loans, plus a reduction in our on going bank fees. I would recommend this business and thank Daniel and Jordan for making the process so easy.

Sam and Nicky
It was Our First Home and We had No Idea. Thanks to The Team From Brisbane Home Loans
Daniel and the team at Brisbane Home Loans were super helpful and friendly to me as it was my first home loan and I had no idea! They answered all my questions and were very hardworking. Would definitely recommend to a friend.

Tom Harvey
They Made Buying Our First Home Easy and Fun. Thanks
The team at Brisbane Home loans have been super helpful and extremely professional to assist us with all our first home questions.
will be recommending them to everyone I know looking to buy!

Nathan Cook
Thanks for Helping me Turn my Dream into a Reality
Service was great, very informative and kept me up to date on all progress and all steps. Follow up after it was all done and dusted was also great. Took the stress out of it which was a great help for my busy life. I would totally recommend Dan and Jordan to anyone.
Thanks for helping me get my dream into a reality.

Emma Schefe
Car Loan Approved In Less Than 3 Hours – So Wrapped
I could not believe how quickly Jordan was able to organise my car loan. He was so helpfull and I am truly greatfull.

Dan Mutters