What Do The 2032 Olympic Games Mean For Brisbane's Property Market?
On July 21st, Brisbane was selected as the host for the 2032 Olympic games. Returning to Australia 32 years after it's last appearance in Sydney in 2000, the Olympic and Paralympic games will be bringing a lot of people and revenue, sure to boost the economy. But what does this mean for the property market?
CoreLogic founder Tim Lawless says that the Olympics should work as a positive influence on Brisbane's housing market, but we should see the effects sooner rather than later.
"The most significant positive influence on the housing market is likely to be seen in the years leading up to the Olympics, rather than during the four weeks of the games themselves," he said.
Lawless commented that although the games are still 11 years away, the flow on effects are likely to be centred around infrastructure upgrades and the associated jobs and improvement in transport efficiency.
Large infrastructure projects tend to leave a legacy of a permanent housing demand rise, through either more employment opportunities, or via benefits such as more efficient transport and additional social and retail outlets.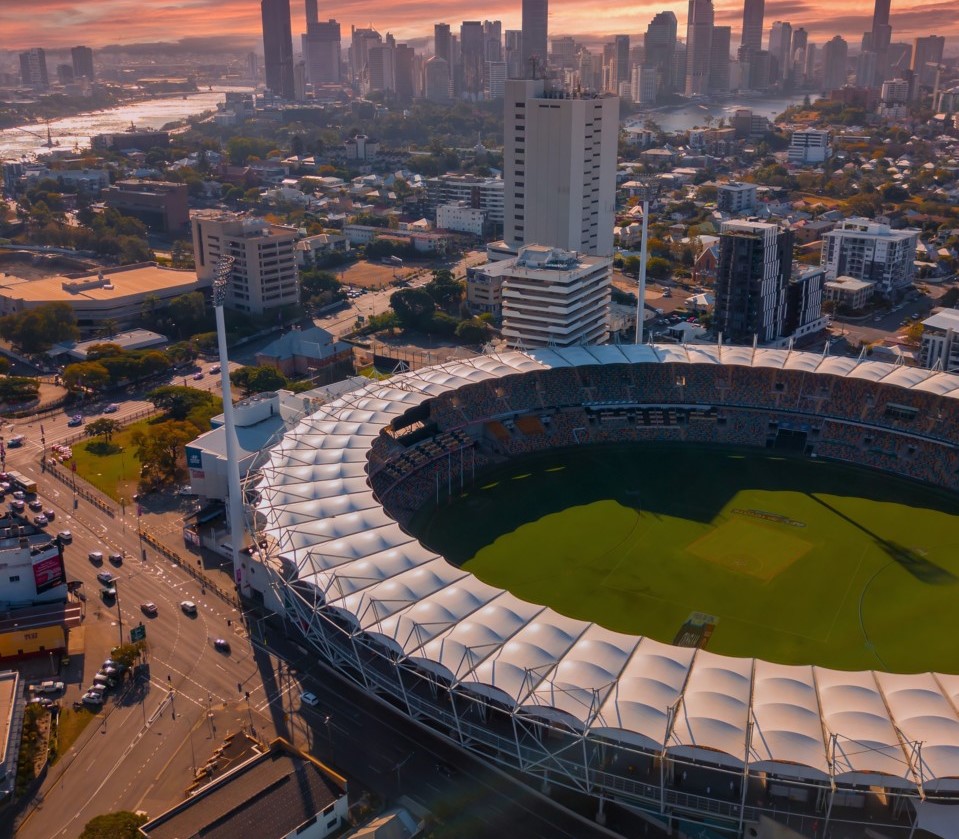 The Gabba Stadium is set to be the epicentre of the Olympic games and is likely to increase the desirability for the surrounding suburbs. The Southeast Brisbane area is already hot for investors, with around two thirds of the housing stock being rented. Currently, unit prices in Woolloongabba have a median value of $458,000, and the attractive prices coupled with capital investment on infrastructure make a popular combination for investors and developers.
Other surrounding areas are also set to see the effects of the games.
"Other areas set to benefit would be the proposed sites for athlete villages, earmarked for Hamilton and Robina, along with areas set to benefit from transport infrastructure upgrades including the Gold Coast and Sunshine Coast via upgrades to the M1 Pacific Motorway and Bruce Highway," Lawless explains.
What Does This Mean For You?
The 2032 Olympic Games are set to have huge effects on the property market. If you are thinking about investing, now might be a good time to get in front of the market. Get in touch today and we will help you with your investor journey!
Why Choose Brisbane Home Loans
Brisbane Home Loans is all about good old fashioned personal service without exception.
We Find The Right Deal For You
We take the time to listen to your needs and then search the market for the best products that satisfies your needs at the lowest possible cost to you.
We continue to work for you after the deal is finished, ensuring that we asess any new offers that become available which may improve your current deal.
We give our clients access to Personal Loans, Home Loans, Investment Loans and Commercial Loans.  You always only deal with on person for all your lending services.
How We Work With Our Clients
Testimonials
Being Our First Home It Was Great Having The Knowledge of Daniel & The team at Brisbane Home
We have been working with Daniel and the team at Brisbane Home Loans for the purchase of our first home, being first home buyers it has been great having the knowledge of Daniel & the team at Brisbane Home Loans to support us. We can't thank them enough for their support and making themselves available to answer all of our questions. I'd highly recommend Brisbane Home Loans.

Christina Perry
We Saved More Than 1% On Our Existing Home Loans
We didn't realize how important it was to review our home load until we engaged with Daniel and Jordan at Brisbane Home Loans. They helped in submitting our application which resulted in a saving of over 1% in interest on our loans, plus a reduction in our on going bank fees. I would recommend this business and thank Daniel and Jordan for making the process so easy.

Sam and Nicky
It was Our First Home and We had No Idea. Thanks to The Team From Brisbane Home Loans
Daniel and the team at Brisbane Home Loans were super helpful and friendly to me as it was my first home loan and I had no idea! They answered all my questions and were very hardworking. Would definitely recommend to a friend.

Tom Harvey
They Made Buying Our First Home Easy and Fun. Thanks
The team at Brisbane Home loans have been super helpful and extremely professional to assist us with all our first home questions.
will be recommending them to everyone I know looking to buy!

Nathan Cook
Thanks for Helping me Turn my Dream into a Reality
Service was great, very informative and kept me up to date on all progress and all steps. Follow up after it was all done and dusted was also great. Took the stress out of it which was a great help for my busy life. I would totally recommend Dan and Jordan to anyone.
Thanks for helping me get my dream into a reality.

Emma Schefe
Car Loan Approved In Less Than 3 Hours – So Wrapped
I could not believe how quickly Jordan was able to organise my car loan. He was so helpfull and I am truly greatfull.

Dan Mutters